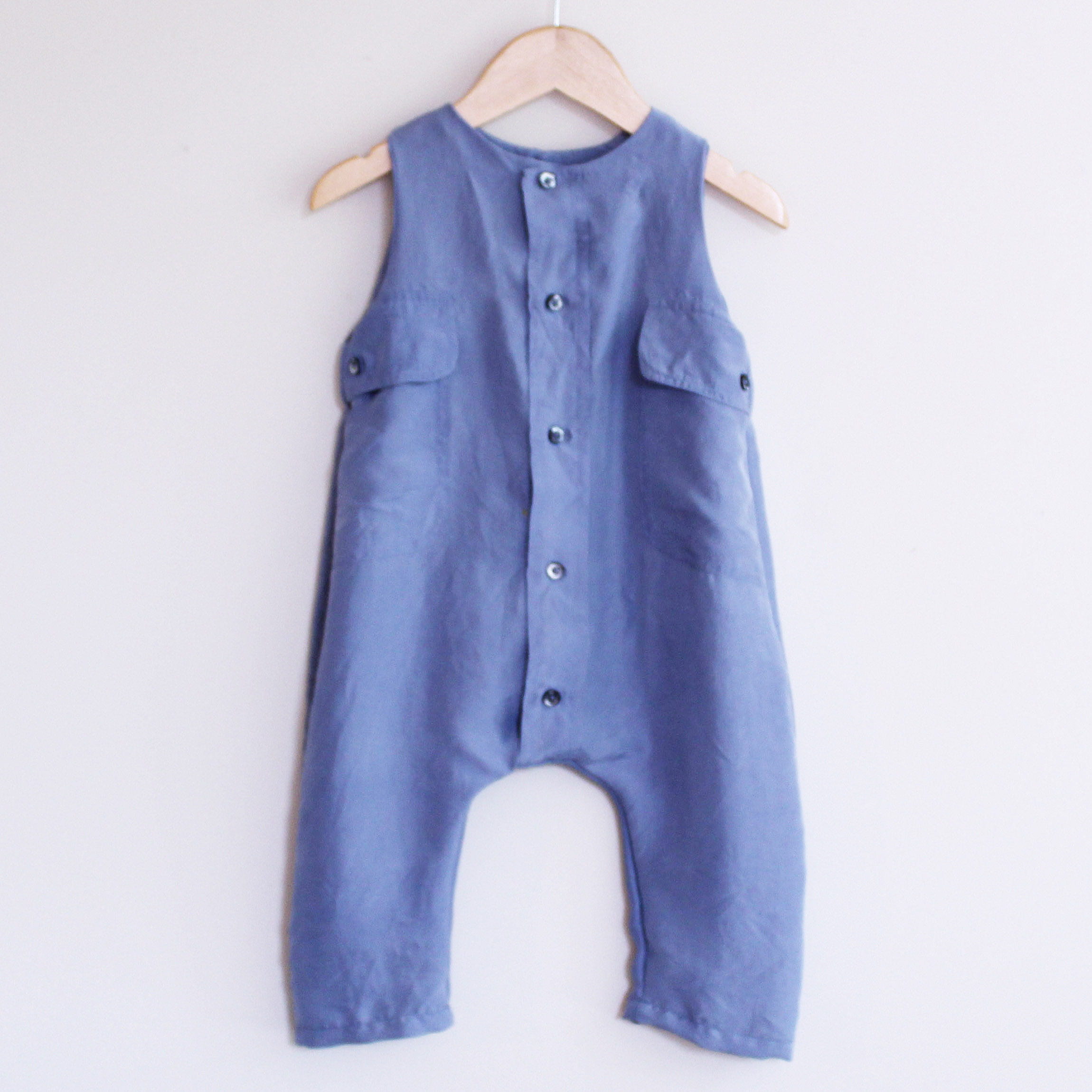 FREEDOM JUMPSUIT 6-12M
100% Silk Jumpsuit in colour Northern Sky.
Button fastening at front. Loose fitting designed with room to grow. Hems can be worn rolled up.
Hand embroidered stars on back side.
Finished internally with french seams, a luxury finish to ensure the garment is as beautiful inside as out.